Glioblastoma is a leading cause of cancer-related death in pediatric patients.
There are no approved therapies for Pediatric Brain tumors.

Current therapies are ineffective and have devastating side effects.

Treovir's G207 Therapy demonstrated improved survival in a Phase 1 study without any serious side effects.
Success Story
University of Alabama at Birmingham and Children's of Alabama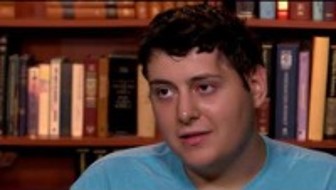 Nick Tasoglou came to UAB and Children's of Alabama after being diagnosed with a brain tumor. 5 months after G207 treatment, scans showed holes forming in the tumor at the G207 injection sites. More than 4 years after a single G207 treatment, with no other therapies, Nick has shown a strong response.
Together We Can Strive To
Treovir will launch a Phase 2 clinical study for G207 in 2021 that is designed to seek
market approval to treat pediatric patients with recurrent pediatric gliomblastoma.
techknow
New England Journal of Medicine published the Phase 1 trial data on April 10,...
Treovir collaborates with a number of institutions for the development of G207.